Year 7 Open Event for entry in September 2024
OPEN EVENT 2023
We are delighted to welcome current Year 6 students and their parents/carers to our Year 7 Open Event on THURSDAY 28TH SEPTEMBER 2023.
Booking is not required, but if you would like to receive updates or some more information from us ahead of the open event, please register your interest here.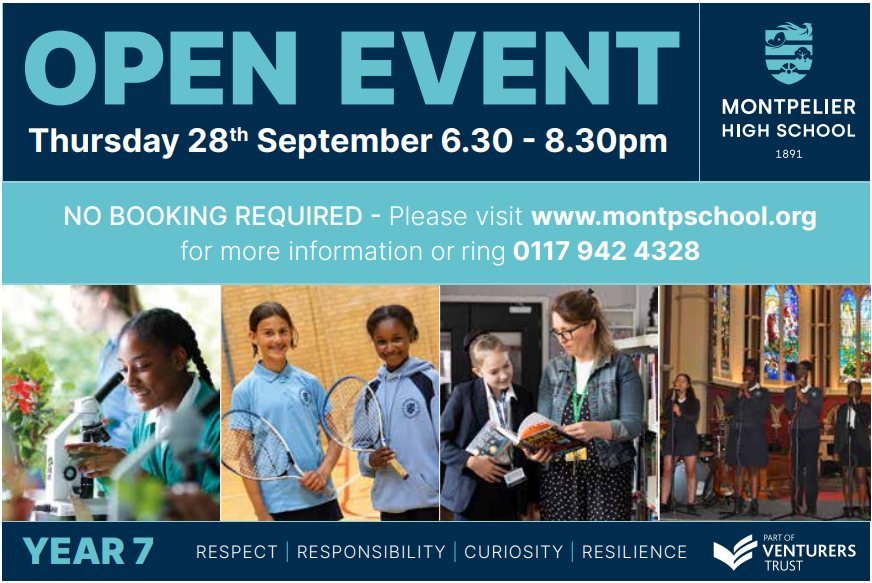 There is additional information about the school and its admissions process on our website including a PROSPECTUS and additional ADMISSIONS information. There is also information available on the Government's Compare Schools website (click here).
You may also wish to view the School's admissions policy, which details the oversubscription criteria. A link to Bristol City Council's website for parents/carers to register and make their selection of preferred schools is also available by clicking here.