Student Health & Welfare
Our Head of Year & Student Welfare team provides the central provision for student welfare within the Academy. For contact details of key school staff please click here: Key Contacts
Person responsible for Medical Needs - First Aider: Suada Dushaj
School Business Manager: Vicky Fraser
FIRST AID POLICY
To view the Trust policy for First Aid, please click on the link below to visit the Venturers Trust statutory policies area:
Venturers Trust Statutory Policies
REPORTING A STUDENT ABSENCE
To report your child's absence, please contact the Attendance Team as early in the morning of each day of absence as possible. Please include your child's name, tutor group/class, the reason for their absence and the anticipated date of their return.
ATTENDANCE AND PUNCTUALITY
Regular attendance and punctuality to the Academy and to lessons is essential for all of our students to make good progress, achieve their academic potential and consequently have better chances in life. Attendance is a key performance indicator within the Academy. It is the responsibility of everyone in the Academy community to ensure they achieve this. The Academy monitors the attendance and punctuality of all students and reviews it weekly.
The Academy's Attendance Target is 96%.
Attendance over One Academy Year
If a student had:
98% attendance = fewer than 4 days absent from school
95% attendance = fewer than 10 days absent from school
90% attendance = 4 weeks absent from school
85% attendance = 5 ½ weeks absent from school
80% attendance = 7 ½ weeks absent from school (Equivalent to one day per week absence for the whole year).
N.B. A child who misses a day of school per week throughout Years R – 11 misses an equivalent of over two years of their learning time in school
For further information relating to attendance and punctuality, including absence reporting please click here:
SECURITY
The Academy also has a modern and comprehensive fire detection system. Access to the main Academy buildings for staff, students and visitors is carefully monitored by the Reception team.
Identification badges and lanyards are issued to visitors and photo ID cards are also worn by all staff. The remainder of students in the Academy are identifiable by their Academy uniform.
Health and Safety
Venturers Trust, so far as is reasonably practicable, will provide a working environment that is safe and without risk to health, safety and welfare of all its employees. This also extends to students, volunteers, contractors, visitors and any other person who is on one of our sites or who may be affected by our acts or omissions.
For our full Trust health and safety policy please visit the statutory policies ares of the Venturers Trust website.
Venturers Trust Statutory Policies
Whisper
Whisper is an anonymous reporting service that allows members of our school community to tell us about any issues they have and reach out for support and guidance. It enables us to ensure that our students are heard and know that they have someone who can help them.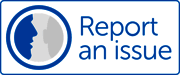 To report a concern, you will need to:
Type or not type in your name. This can remain anonymous.
Click on the report type
Type in your message, with names if needed
Enter in your school email address if you want an anonymous chat
You can also text 07860021323, writing MHS3 and the concern. This will not reveal your number.
Report Harmful Content

If you've experienced or witnessed harm online Report Harmful Content can help.
Report Harmful Content can help you to report harmful content online by providing up to date information on community standards and direct links to the correct reporting facilities across multiple platforms.
supporting Students with Health Needs
For further information regarding how we support students with health needs receive the right level of support to enable them to maintain links with their education please click below.
Supporting Students with Heath Needs
Exam Stress
For help and advice in supporting your child with exam stress please click on the below link:
Supporting Your Child With Exam Stress
Click on the below links to read or download the documents: