History in the curriculum
The Montpelier High School History curriculum: approaches to Black History, the Transatlantic Slave Trade and Edward Colston
Since we undertook a whole-school review of our curriculum, our History department has worked with staff, students and outside support to further diversify the history curriculum, ensuring it is representative and celebratory of Britain's rich and diverse history and improving its coverage of non-European topics. We have introduced units on Medieval Islamic and African Kingdoms and the experiences of the Windrush generation, making specific references to key local events and individuals such as the Bristol Bus Boycott and Carmen Beckford. Our unit on the British Empire has been reorganised to focus on the experiences of the colonised and the impact that they had on Britain and British values.
In addition, we continue to strive to ensure that all of our units reflect the experiences of minorities where possible, for example, by including the experiences of Indian soldiers in our study of the First World War, and the importance of Islamic centres of learning to Medieval Europe.
As a department, we recognise that there is always more we can do and we review our programme of study regularly to ensure that it is as representative as we can make it, both in lessons and as part of our enrichment offer.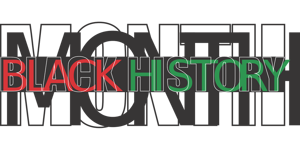 We are planning a Black History Month celebration of Black historians and historians of Black History for October 2020 and running a diverse histories club for students who would like to learn more than we can provide in their lessons.
Our curriculum has been decolonised and is innovative. Our Head of History has undertaken a fellowship in the teaching of the trade of enslaved Africans and has co-authorised a textbook with the MShed entitled 'Bristol and Transatlantic Slavery'.
Students now study enquiries about the trade in year 7, its abolition in year 8 and its legacies in year 9. Edward Colston's role is clearly identified within the year 7 topic; however, the units aim to foreground the experiences of the enslaved and their descendants, both as targets of the trade and agents in its destruction.
Although the requirements of external examinations and GCSE syllabus does not currently offer as diverse a range of topics as we would like, our study of Spain and the New World enables us to look at the beginnings of the slave trade, something that is picked up in our Elizabethan England study through the voyages of John Hawkins.
Our A-level students are given the option to study Transatlantic Slavery for the Non-Examined Assessment (coursework) portion of their qualification, looking at either the reasons for the increase in Transatlantic slave voyages, the impact it had in Bristol and beyond, or its abolition.
Our A-level students also benefit from a 'free choice' option for their NEA, where we are able to support them in their independent research into topics of interest that we have not covered on the curriculum, and this year's titles included the influence of Ancient African culture on Ancient Greece, the treatment of Native Americans, and the British Empire in Egypt. We are immensely proud of the academic curiosity our students have shown in this area and have been delighted to support and learn from their research.
What our History team love most is talking about history! Please contact the school if you have any further questions or feedback.