Wellbeing & Pastoral Support
At Montpelier High School we believe that students who feel safe and supported are more likely to thrive and reach their potential.
Our staff community is dedicated to the safeguarding and welfare of every student regardless of their circumstances. Staff at MHS work together to ensure the best outcomes for our students - part of this is being able to identify the early signs of any issues our students may be facing in school, at home or in the wider community.
Who should you talk to if you have a wellbeing or pastoral concern?
Students have contact with their tutors every day and are encouraged to speak to their tutor when they feel they would like support. If required the student can be signposted to the appropriate member of the Head of Year or Safeguarding Team for pastoral support allowing them to remove any academic or personal barriers they may be facing.
Support when school is closed
(click here to download a pdf)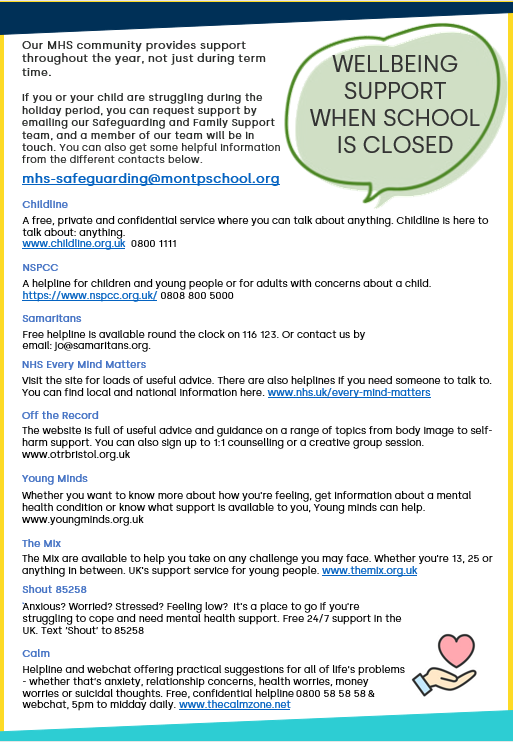 What do the Head of Year/Safeguarding Team do?
We regularly work in partnership with teachers, parents/carers and other specialist agencies to get the best outcomes for everyone.
Our team can provide information, advice and guidance to both students and parents/carers in many areas including:
Behaviour support/management

Emotional help (including anger management and counselling)

Building relationships with peers

Academic support

Restorative approaches
Career guidance

Support with attendance and punctuality

Links and partnerships with external organisations for those more challenging problems
---
Contacting the team
Our Pastoral Team consists of:
Heads of Year
Assistant Heads of Year
Tutors
Safeguarding and Family Support
You can find contact information for the Team here:
---
Wellbeing Websites & Contact Numbers
Our MHS community provides support throughout the year, not just during term time.
We have put together a list of useful contacts for both during term time and in the holidays.
Support during term time
(click here to download a pdf)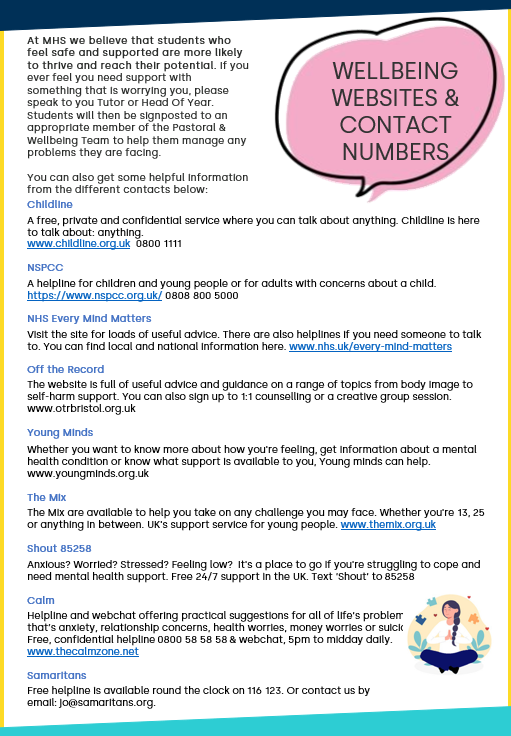 Support when school is closed
(click here to download a pdf)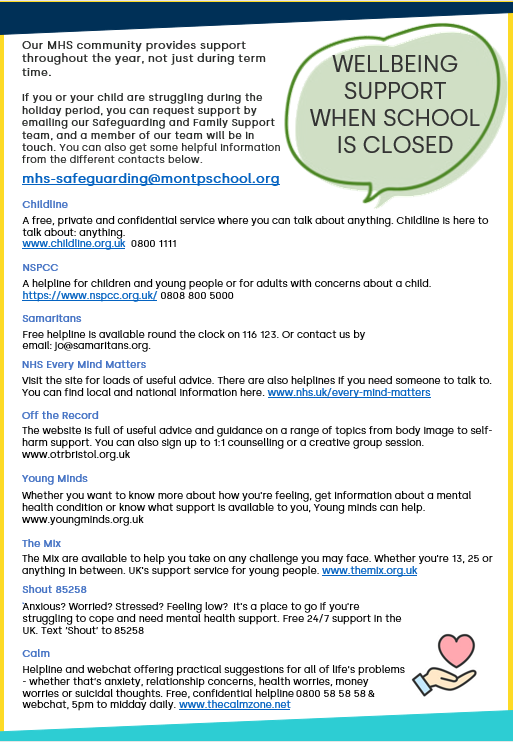 Whisper
Whisper is an anonymous reporting service that allows members of our school community to tell us about any issues they have and reach out for support and guidance. It enables us to ensure that our students are heard and know that they have someone who can help them.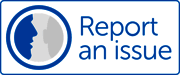 To report a concern, you will need to:
Type or not type in your name. This can remain anonymous.
Click on the report type
Type in your message, with names if needed
Enter in your school email address if you want an anonymous chat
You can also text 07860021323, writing MHS3 and the concern. This will not reveal your number.
FURTHER HELPFUL INFORMATION
EXAM STRESS
For help and advice in supporting your child with exam stress please click on the below link:
Supporting Your Child With Exam Stress
SAFEGUARDING CONCERNS
Information about our Safeguarding contacts, policies and procedures can be found here:
SEND & INCLUSION INFORMATION
Information about our SEND and Inclusion Team can be found here:
YOUNG CARERS INFORMATION
Information about our provision and support for Young Carers can be found here:
LOOKED AFTER CHILDREN/PUPIL PREMIUM PLUS
Information about our provision and support for Looked After Children or Previously Looked After Children can be found here:
LOOKED AFTER CHILDREN/PUPIL PREMIUM PLUS
---
WHERE ELSE CAN YOU SEEK SUPPORT FOR YOUR WELLBEING?
Useful links for students
Young Minds: Helpful information for young people.
Anna Freud National Centre for Children and Families: Advice and guidance on a range of wellbeing and mental health topics.
Off the Record: Information, clubs and counselling support.
Childline: Free helpline and lots of online guidance.
Kooth: Free anonymous text counselling service
Useful information for parents and carers
Young Minds: Parents Mental Health Support | Advice for Your Child | YoungMinds
Anna Freud National centre for children and families: Parents and Carers | Advice and Guidance | Anna Freud Centre
Off the Record: Advice and Guidance for parents and carers
Wellbeing & Pastoral Support