Read Our

Latest News
Outstanding GCSE results for CGS
Another impressive set of GCSE results for CGS, reflecting the hard work of students and staff who have remained determined and focused through an unprecedented period of school closure. 17% of grades were awarded at grade 9, equivalent to A**, and 88% of all students achieved at least five strong GCSE passes (grade 5 and above), including English and maths.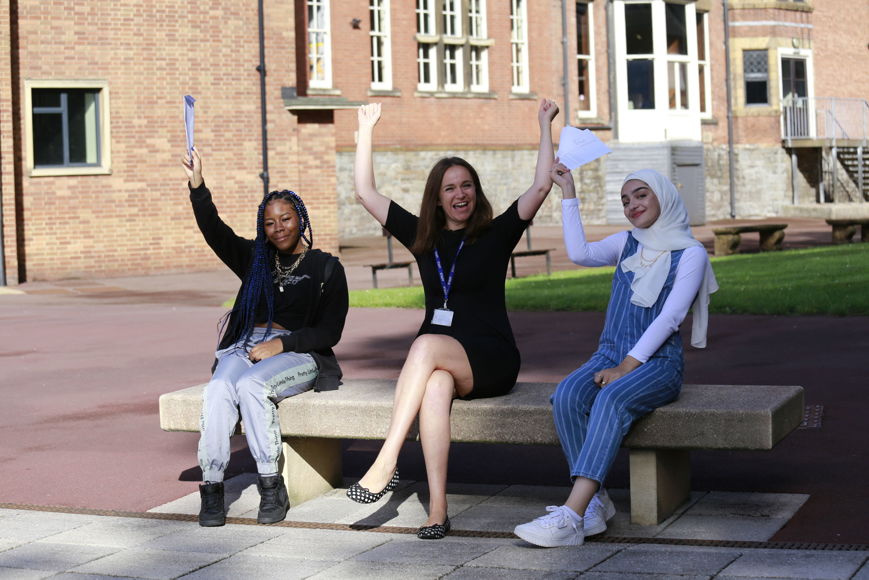 The current Year 11 students have demonstrated resilience and tenacity over the past six months, meeting every challenge head-on. Despite the disruption to their final year at CGS and the uncertainty surrounding the government's system for calculating results, today we are celebrating our students' well-deserved success.

I am delighted that their grades are a true reflection of five years' hard work, allowing students to plan their futures with confidence and excitement.

Kerry McCullagh, Principal
There are many exceptional individual performances, including Lily Gilchrist and Isabel Munday who both achieved a perfect score of nine grade 9s and an A* in the Higher Project Qualification (HPQ). Jema Ali and Ava Soar both achieved eight grade 9s and one grade 8. Maisie Dood achieved eight grade 9s and two grade 8s. Scarlett Walker who achieved seven grade 9s and two grade 8s, plus a B in additional maths. Alice Mason Flucke achieved seven grade 9s and two grade 7s. Phoebe Lang-Clapp achieved six grade 9s; and Balsaam Dafa'alla, Serina Doran, Tilly Bennett, Una Jenkins, Lily Rogers, Megan Shave and Garance Allaire-Rousse all achieved five grade 9s. Meena Morris achieved an impressive 12 qualifications, including six grade 9s, an A in additional maths and a B in the HPQ.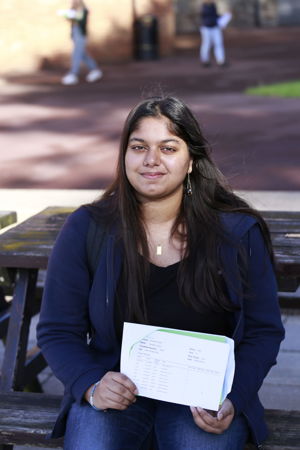 Geetika Goel and Isabella Adams together achieved the most progress, smashing their target grades in every subject, testament to their hard work and unwavering focus.
Students arrived in timed slots to collect their results today. Some comments from the Year 11 students today follow:
My results are a reflection of the hard work I have put in and the amazing work ethic of my teachers.

Lily Rogers
I'm so happy and can't wait to start at V6 where I will study maths, English literature, chemistry and Spanish.

Imi Goddard-Jones
I'll never forget my time at CGS, I've made lifelong friends and received grades I am very proud of.

Evie Biggins
The CGS teachers have supported everyone through this and given us all the opportunity to truly thrive.

Rosie Fynn
I'm really happy with my results, I had a goal and I feel proud that I've achieved it!

Lily Gilchrist
What I love most about CGS is the diverse community and the teachers who are friendly and give good advice.

Zaina Kafienah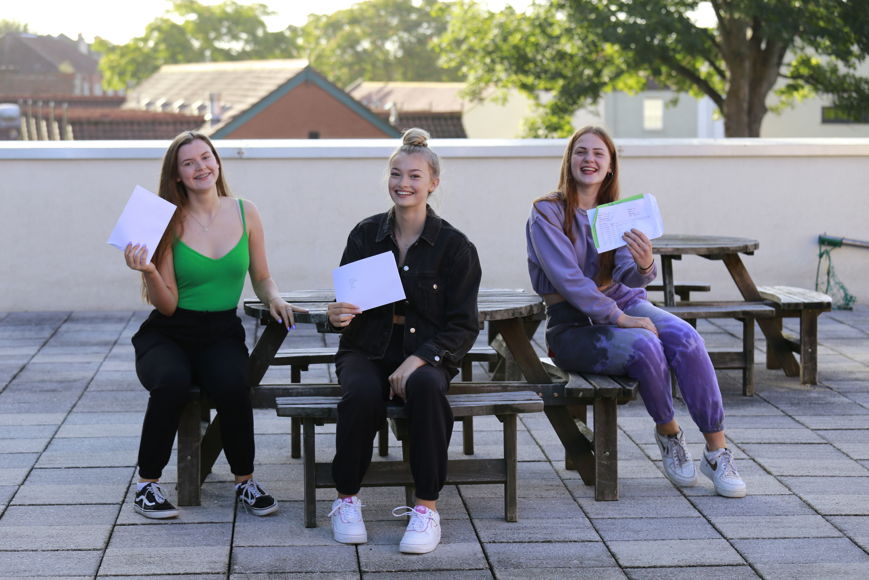 Head of V6, the post-16 provision at CGS, Caroline McClean said: "We are thrilled to see very strong results for our first cohort of students completing the HPQ. 80% of students gained a B grade or higher and 42% of students received an A or A* grade. We look forward to welcoming many of these outstanding students to V6 in September, where they can progress on to the Extended Project Qualification, highly valued by universities."
Amongst the many successes, the following students all received A* grades for their impressive HPQs with the following project titles:
Jema Ali – 'How does the portrayal of women in advertising affect teenage girls?'
Lily Gilchrist – 'What is the feminist movement and what should be the future focus of feminism?'
Erin Green – 'An investigation into the disappearance of the circumflex and its significance to the French language.'
Una Jenkins – 'What makes a 'good' leader?'
Isabel Munday – 'How and when did language begin?'
CEO of Venturers Trust, David Watson, said: "Congratulations and very well done to all our Year 11 students, we are extremely proud of you! I would also like to acknowledge the dedication of all staff during the most challenging of circumstances. They prioritised the needs of their students and worked hard to ensure that students achieved the success they deserve. Across Venturers Trust, in each of our academies, there was a rigorous and robust system in place to accurately determine centre assessment grades. The GCSE results we have announced today have been earned through hard work and are richly deserved."