Read Our

Latest News
Year 12 Young Enterprise Success
Last week saw the conclusion of this year's Young Enterprise competition for students from V6 Sixth Form.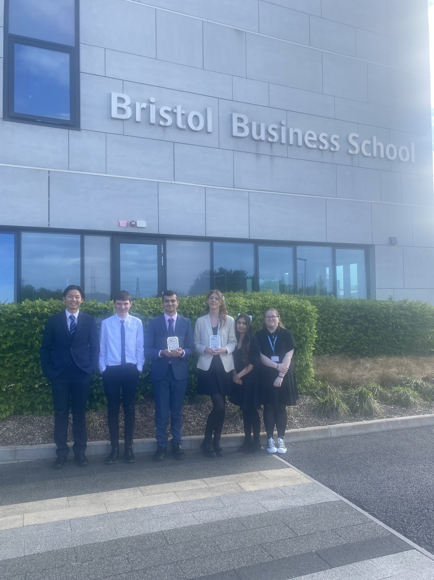 The Young Enterprise (YE) Company Programme empowers young people to set up and run a student company under the guidance of a business volunteer. Students make all the decisions about their business, from deciding on the company name, managing the company finances and selling to the public, with participants gaining practical business experience and key skills along the way.
The Year 12 team - Hayley, Sara, Saayam, Charlie, Evee and Hoang - have been developing their product and attended several trade events this year, winning the award for Best Company at the Spring Trade Fair at Cabot Circus.
Last week the team attended the Regional Finals at University of the West of England Bristol Business School for the final stage of their project.
At the area final, the team talked to judges about their product, submitted a detailed report and presented about their journey, business and product to the judging panel. Their effort paid off, and led to the team winning Best Report and the Sustainability Award.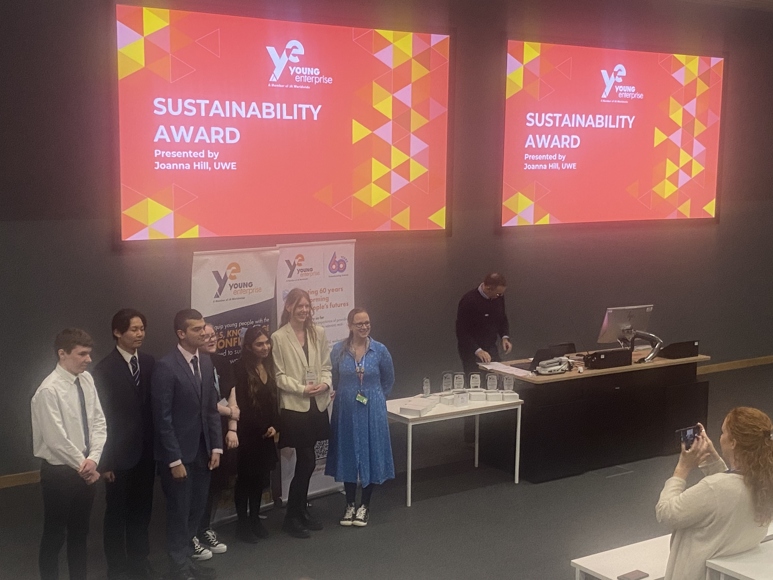 Team member Sara said
"We took part in the Young Enterprise programme as a chance to expand our skills and get a real sense of what running a business is like—from the process of design to manufacturing and selling a product. Our colouring book for children age 2 to 6 was educational, fun and fully sustainable. We have had really enjoyed the experience of working together and really recommend participation to future Year 12 students."

Miss Blything, Head of Year 12 said
"A massive well done to the YE team. Everyone at V6 is incredibly proud of what you have achieved."