Read Our

Latest News
Both CGS Teams Reach Community Apprentice Final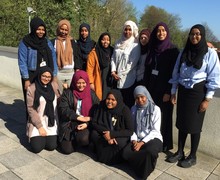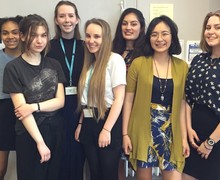 Sixth form students at Colston's Girls' School have been taking action to challenge gender stereotypes.
Two teams have won through to the final of Bristol's Community Apprentice competition and will be pitching their ideas to the city's Mayor Marvin Rees on 13 June.
The girls say their projects have changed their own thinking as well as that of fellow students, primary school pupils, teachers and members of the public.
Taking part in the Envision challenges has improved their confidence and resilience, they say. They have developed websites and social media profiles, taken part in radio interviews and made videos and digital stories.
The two teams of Year 12 students each have a slightly different emphasis. Team ph7 focused on challenging careers stereotypes. They held a workshop on a train and created posters that are on display at stations on the Severn Beach line. Team Aspire wanted to improve careers guidance, so began by carrying out research among students and teachers. They found 72 per cent of students and 82 per cent of teachers felt they hadn't received enough advice on careers pathways open to women.
"This is an ongoing issue. Advice has not changed since our teachers were at school. We have researched the options and are creating a permanent resource for future students," the team said.