Read Our

Latest News
Superb GCSE results for year 11 students in 2019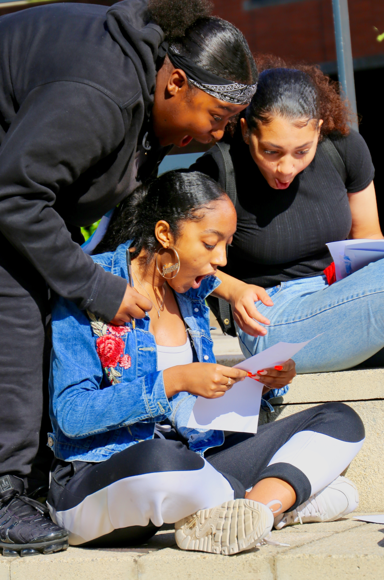 Staff and students today have been celebrating another successful set of GCSE results, including many exceptional individual performances. The excellent grades achieved by this cohort of students demonstrate that hard work and dedication are the keys to success. Rachel Edwards, Assistant Principal, said:
We are incredibly proud of the progress our students have made over the last five years. We are expecting a Progress 8 score of +0.5, which is significantly above national outcomes.
A number of subjects achieved outstanding results, including biology (47.1% of students achieved the top grade 9, equivalent to A**), chemistry (25.5% achieved grade 9), food and nutrition (22.7% achieved grade 9) and physics (23.5% achieved grade 9). Results in English maintained the school's consistently high performance, with 89.4% of students achieving grade 4 or above, against a national average of 70.5%.
Outstanding individual achievements include: Abigail Davies, who achieved ten grade 9s; Tess Cramer achieved nine grade 9s; Maman Naeem achieved eight grade 9s; Carla Chan, Megan Walker and Lucia Adams all achieved seven grade 9s; Anna Andrieu who achieved six grade 9s; Sara Qurbani, Veronika Lapuridi and Lucy Lau all achieved five grade 9s; and Amara Willis achieved four grade 9s and four grade 8s.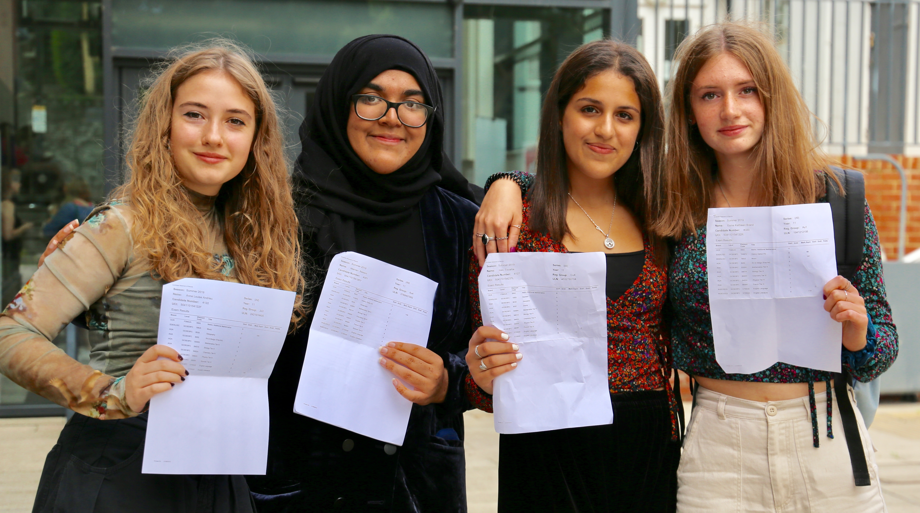 With results now in hand, students are planning their next educational steps with great excitement. Many will move into sixth form settings, including V6, the co-educational sixth form of CGS.
CGS is such an amazing environment for learning, I can't wait to start at V6. The teachers here are brilliant, they will help you with everything.

Student MAMAN NAEEM, WHO WILL BEGIN HER A-LEVEL STUDIES AT V6 IN SEPTEMBER
CGS has helped me to achieve what I thought I never could.

Student Lana-Louise Tarling
My hard work has really paid off. I'm so thankful for my teachers who have helped me get these grades.

Student Isabella Jewels
I'm so proud of what I have accomplished at CGS.

Student Sara Qurbani
CGS put me forward for a scheme at Oxford University which has definitely contributed to my exam success.

Student Shanna Burgess, who will also join V6 in September

.
Principal John Whitehead, said:
"This year group is full of students who display the characteristics that define CGS. They are creative, resilient and responsible young people, with the confidence to speak out for what they believe in. We are so proud of what they have achieved and we wish them every happiness and success in the future".