Read Our

Latest News
Summer School Funding - Year 6 to Year 7
We were fortunate to receive funding from the government to run a week long Summer School for our new Year 7 students during July 2021.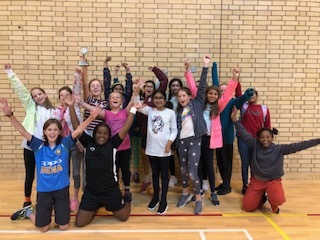 For five days between 26th July and 30th July, we welcomed providers TeachUs to come in and work alongside Montpelier High School to plan and deliver the Summer School.
Their fees of £298.50 per student was met by the government's Summer School funding. This funding allowed us to provide:
Teaching resources to conduct Maths and English lessons
A structured programme of study
Drama and ice breaker activities
Fitness activities
An onsite enrichment activity day
Marketing to inform and register students for the Summer School
Assessments
Equipment for students' such as stationery, workbooks, bags, scientific calculators and reusable water bottles
Tablet computers
Catering for all students and staff attending the programme
First aid staffing
Administrative staffing
The week really helped our new students make the transition from Primary to Secondary education. It was an opportunity to make new friends, become familiar with the school site and staff, and gain a real insight into what secondary school life will be like.
Students really enjoyed the week and said that it helped them feel more confident about starting in September.