Read Our

Latest News
The Dolphin School Partner Reading Enrichment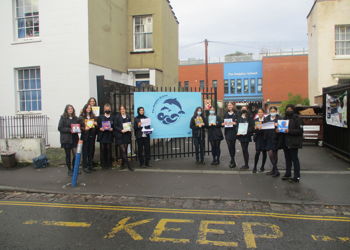 Montpelier High School students in Years 9 to 11 have been spending time reading one-to-one with children from one of our partner Primary schools, The Dolphin School, as part of their weekly Enrichment programme.
Every Wednesday afternoon all students from Year 7 to Year 13 participate in a wide range of engaging enrichment activities. This reading project with The Dolphin School is part of a selection of activities chosen to foster, develop and enhance our school's core values of Respect, Responsibility, Resilience and Curiosity which we believe are essential for student's well-being and life-long learning.
Mrs Young, Vice Principal at Montpelier High School said:
"It was wonderful to see children at the Dolphin School engage with our students. They enjoyed asking them questions and getting to know each other during our enrichment term."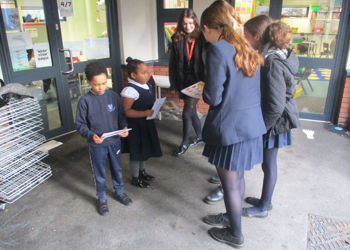 Miss Young also expressed thanks to our sponsors for providing endowment funding to support this enrichment. It enabled our Year 10 students to gift some unique and culturally diverse books to support the learning of children at The Dolphin School.
A new group of Montpelier High School students will be returning to continue this project at The Dolphin School in January.