Read Our

Latest News
Y8 Language Scholars Event & Human and Children's Rights Day
There has been much cause for celebration lately within our Languages Faculty with two events that showcased our school's core values of curiosity and responsibility incredibly well.
MHS Year 8 Language Scholars recently supported the French Day at The Dolphin School by speaking to children in a virtual assembly led by Madame White.
Mrs Shail, MHS Head of Languages said:
the language scholars represented mhs so well at this event. they displayed fantastic leadership and encouragement.
Well done to Bethan, Adama, Veesal and Katie for their hard work.
Year 8 were also commended for their participation in the Human and Children's Rights Raising Awareness event. The students discussed children's rights issues and offered some thoughtful reflections on the children's rights most important to them. They also completed some postcards that were sent to UNICEF.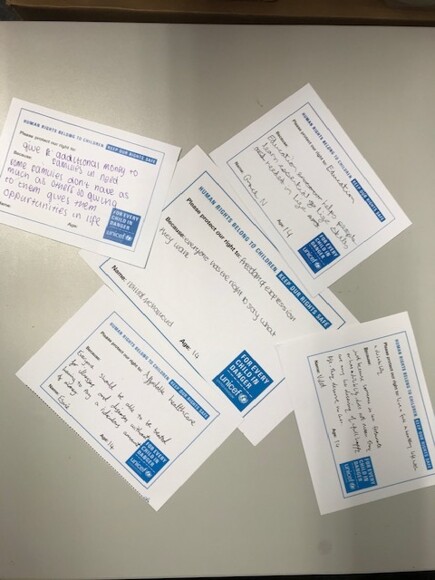 Thank you to students Bea, Theodora, Yunran, Mia and Nina for leading the event and to Grace, Violet, Ibtihal and Esme for taking part.